President's message
"The Target Mission of JAT"
Since its establishment in 1976, Japan Techno Co., Ltd. (hereinafter referred to as JAT), as a development consultant in the water supply field, has contributed to rural water supply, sanitation improvement, water supply and sewerage improvement and technical cooperation projects in developing countries. The mission aimed by JAT is to "solve problems related to water and the environment on a global scale" and "contribute to world peace through development cooperation". The achievements from working on water and environmental issues in countries around the world for nearly half a century gives great pleasure. Inclusively, I would like to express my sincere appreciation for the support given to us by our clients and many persons concerned.
According to an announcement by the United Nations, the world population is expected to reach 8.5 billion persons in 2030 and 9.7 billion persons in 2050 from the current 7.7 billion persons. On the other hand, in the SDGs (Sustainable Development Goals) for 2030 of UN, water and sanitation issues are directly or indirectly involved in many of the goals and are most fundamental and essential themes for realization of world peace. This is most closely related to JAT's business domain, and JAT intends to tackle the demand for water infrastructure requirements around the world with enthusiasm and pride.
In January 2015, JAT started a new journey as a group company of Nihon Suiko Sekkei Co., Ltd. taking on the role of overseas affairs. The abundant overseas business experience and accumulated know-how of JAT is now renewed and supported by advanced water supply and sewerage technology cultivated in Japan by Nihon Suiko Sekkei. From rural water supply in Africa and other developing countries to water supply and sewerage in emerging nations, we are working to expand our business globally to respond to a wider variety of water and environmental issues.
I ask for your continued guidance and encouragement.
President      Masaki SHINKAWA

PROFILE
Date of Establishment

June 1, 1976

Capital

86 million JPY

Sales

420 million JPY (2018-2019)

Address of H/Q

Forefront Tower,3-12-1, Kachidoki, Chuo-ku, Tokyo 104-0054, Japan

Tel / Fax / E-mail

TEL : 03-6703-0510
FAX : 03-3534-6773
E-mail : jat-tyo@jat.co.jp

Board Members

President: Masaki SHINKAWA
Executive Vice President: Shoichi YOKOGI
Executive Vice President: Akihiko UCHIYAMA
Director: Masatoshi IWAMOTO
Director: Seiichi SUZUKI
Director: Toshiaki HATA

Staff

Consulting Staff
 Environmental Engineers : 19
 Hydrogeologists : 4
 Socio-Economic Analysts : 10
Total number of officers and employees: 36 (December 2019)

Organization

Administrators
Technical Department : Engineering Division 1, Engineering Division 2, Plannning Division
Administration Department : Engineering Management Division, New Business Development Office, Operation Division (Project Management Section, Administration Section)

Affiliated Societies and Associations

Engineering and Consulting firms Association (ECFA)
The Society for Promotion of Japanese Diplomacy (SPJD)
Japan International Corporation of Welfare Services (JICWELS)
Japan International Cooperation Center (JICE)
Foundation for Advanced Studies on International Development (FASID)
Japanese Association of Groundwater Hydrology (JAGH)
Japan Water Works Association (JWWA)
Japan Industrial Water Association (JIWA)
Japanese Association for Arid Land Studies (JAALS)
American Water Works Association (AWWA)
National Water Wells Association/USA (NWWA)
Association of Ground Water Scientists and Engineers/USA (AGWSE)

Link

Nihon Suiko Sekkei :http://www.n-suiko.co.jp/en/index.html 

Access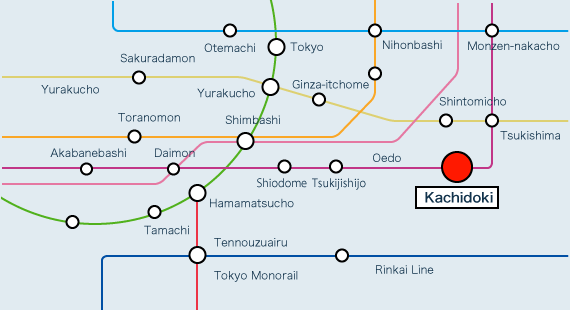 Train

Oedo line Kachidoki station, Exit A4

Bus (from JR Tokyo/JR Yurakucho)

Metropolitan bus Kachidoki 3 chome or Kachidokibashi minamizume